Today was the start of our new sequence on Fairy Tales. I hope that you will like the theme and the activities that I will propose you.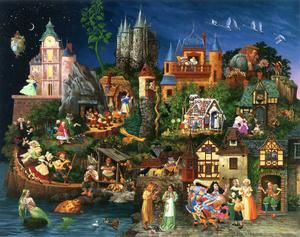 The objective in this sequence will be to write a subverted fairy tale, a parody of one story to make it funny.

- We defined the concept of "Fairy Tales" and gave some examples.

- We began studying a text from your books p. 183 entitled "The Unicorn in the Garden", by James Thurber. We analysed the structure and the main characters' attitudes in the first part of the document.

HW: Question # 5, p. 183 is to be completed.

See you on Friday.

Mr Hattais.